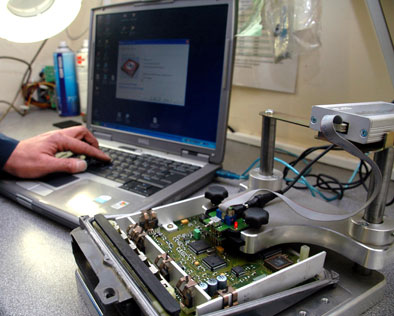 Call us today on
01326 373825
Millers Renault Falmouth,
Tregoniggie Industrial Estate,
Falmouth, TR11 4SN
Superchips in Cornwall
We're proud to be a specialist fitting centre for the Superchips engine tuning system.
Superchips is a way for you to get the best from your car; it will react more quickly and feel sharper. This system's the result of many years' refining and research.
It works by arriving at the optimised settings for your car's engine control unit (ECU) – specifically the likes of ignition timing, fuelling and boost pressure – for all given engine speeds and loads. Usually, once these systems have been diagnosed and remapped, the Superchip is installed remotely, through the car's diagnostic port. (Nothing's replaced, and the ECU itself remains untouched.)
Superchips works across a wide range of modern petrol engines (turbo and non-turbo) as well as turbo-diesels; its impact in the world of motorsport is testimony to the benefits it confers on engine performance, and Millers is pleased to offer you this way to a faster, smoother and more responsive engine.