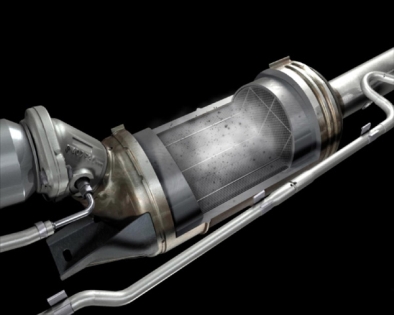 Call us today on
01326 373825
Millers Renault Falmouth,
Tregoniggie Industrial Estate,
Falmouth, TR11 4SN
DPF Diesel Particle Filter
Particle Filter (FAP) – What is it and how does it work?
The Particle Filter is an additional filter fitted in the exhaust system that is designed to filter out harmful soot particles from the exhaust gases and help protect the environment.
The Particle Filter is fitted exclusively to diesel engines, and reduces emissions of such particles to below the Euro V emissions regulation that came into place in 2009 of 5mg per km.
Soot particles are collected in the Particle Filter and eliminated periodically by automatic regeneration.
When the particle filter has too much soot it will need a manual regeneration on our computer.