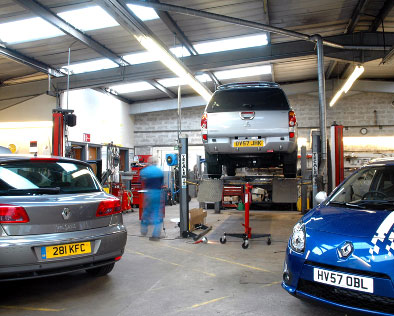 Call us today on
01326 373825
Millers Renault Falmouth,
Tregoniggie Industrial Estate,
Falmouth, TR11 4SN
Repairs
Miller Garages is the natural choice if you're looking for somewhere to take your vehicle to be repaired.
We have the extensive expertise you need, and we understand, too, the demanding standards that customers have a right to expect.
So when we quote you a price for a job, that's what you pay. If your car needs further work done, nothing happens until you approve it.
Speed of service, expertise and peace of mind underpin everything we do.